Maintenance Request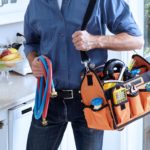 Exceed Realty is committed to your comfort and needs.
For urgent requests, call the 24-hour maintenance line at 480-772-5569.  Urgent requests include flooding and the water can not be shut-off, no heat in the winters, and no air conditioning in the summer.
Please fill in the form below and submit for maintenance requests for all non-urgent maintenance needs.
Note: If you have pets, they must be contained for us to enter the property.